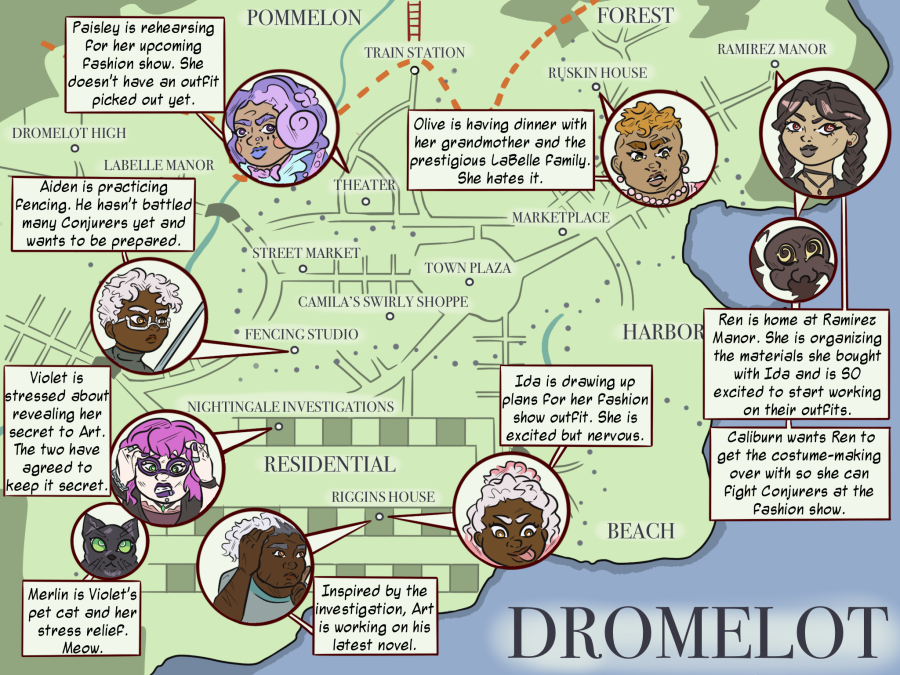 BONUS Page! Map of Dromelot
Posted August 23, 2022 at 9:00 am
A BONUS page! Get to know the city of Dromelot and check out what the cast is up to before the start of Chapter Seven!
Ren, Ida and the rest of the cast are in for a big event with the fashion show coming up!
Conjuring Cutlasses will return on October 4th where we will resume regularly-scheduled updates every Tuesday and Friday. So mark your calendar and get your pumpkin spice lattés ready, because Ren, Ida and all of our Conjurer (and non-Conjurer!) friends will be returning just in time for spooky season! Please take care during the hiatus and follow me at @NicCitrus on Twitter to keep in touch.
Comments