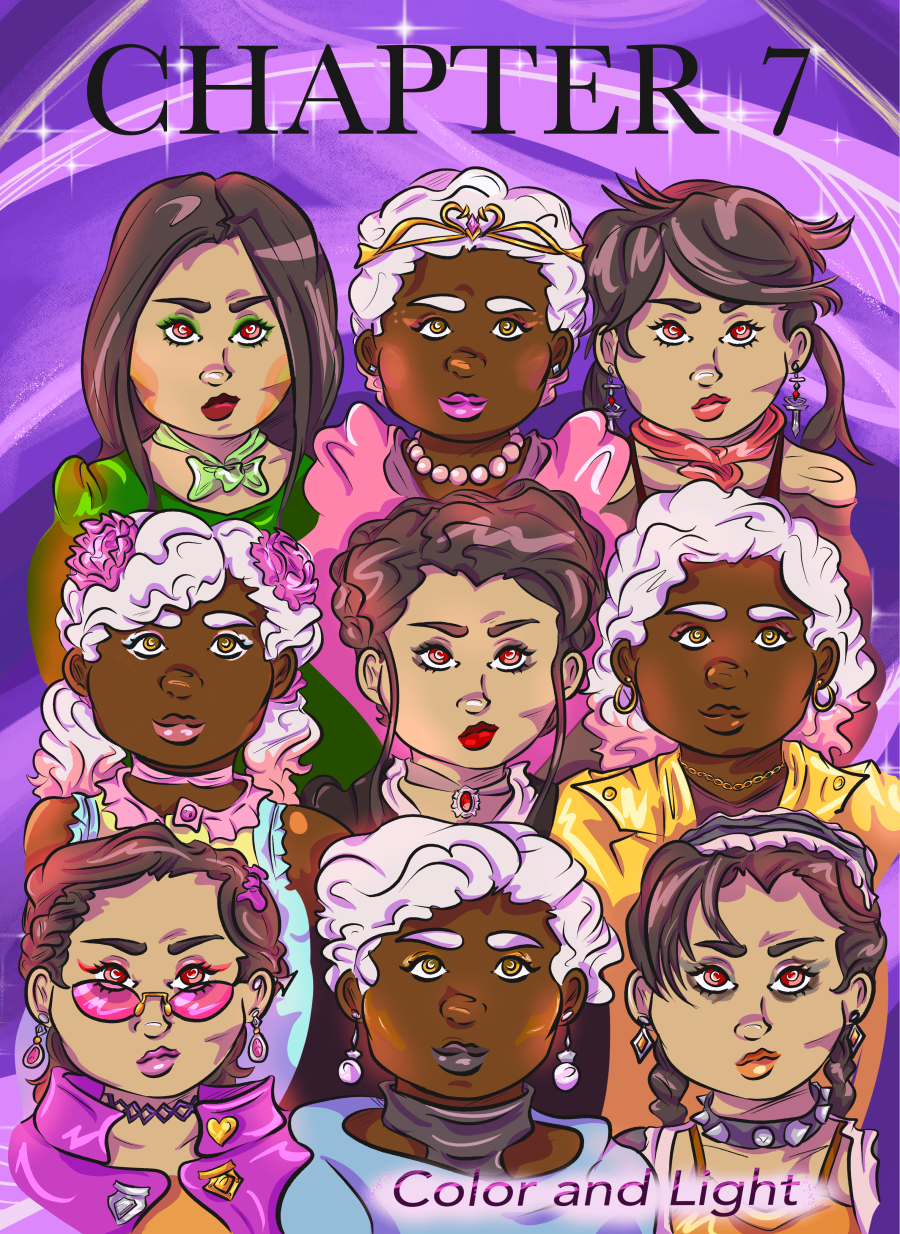 Chapter Seven: Color and Light
Posted September 30, 2022 at 9:00 am
We return! Chapter Seven will officially begin with a special two-page update on Tuesday, October 4! 
For now, please enjoy the cover art for the chapter! Ren and Ida are trying out some new looks and getting ready for a Spirited Fashion Show! Be prepared for a flashy, exciting and DRAMATIC chapter- you won't want to miss it!
Thanks so much for keeping up with the comic- every single reader and interaction is hugely appreciated. Seriously. Don't forget to tell your friends, Chapter Seven begins Oct. 4! 
Comments