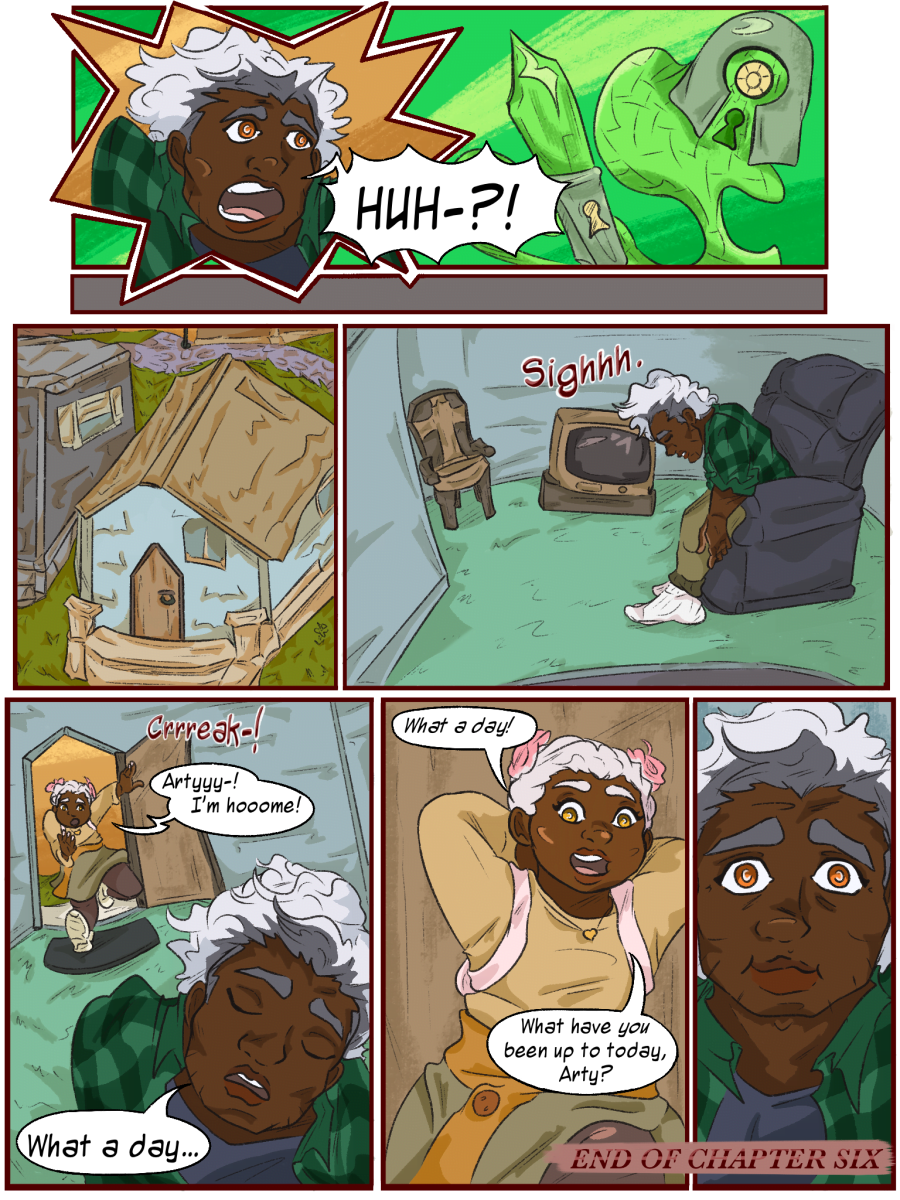 Chapter 6 Page 25 + HIATUS ANNOUNCEMENT!
Posted August 9, 2022 at 9:00 am
Ida and Art sure have both had a big day, haven't they? THANK YOU for reading today's update! That's a wrap on Chapter 6, I truly hope you enjoyed this interlude where we got to know Art a bit better and be introduced to Violet Nightingale — she will be a crucial player in the story moving forward.
With the end of this chapter, however, Conjuring Cutlasses will be entering a two-month HIATUS while I catch up on buffer pages and adjust to some pretty big personal changes in my schedule. When the story returns, you may notice some changes in the art and image quality as I have transitioned to a new art program and tablet. We're making an upgrade!
Conjuring Cutlasses will return on October 4th where we will resume regularly-scheduled updates every Tuesday and Friday. So mark your calendar and get your pumpkin spice lattés ready, because Ren, Ida and all of our Conjurer (and non-Conjurer!) friends will be returning just in time for spooky season! Please take care during the hiatus and follow me at @NicCitrus on Twitter to keep in touch.
As a final added bonus, tomorrow on August 10, the CAST page will be updated with a profile for Olive Ruskin and Violet Nightingale! The cast keeps on growing.
Comments