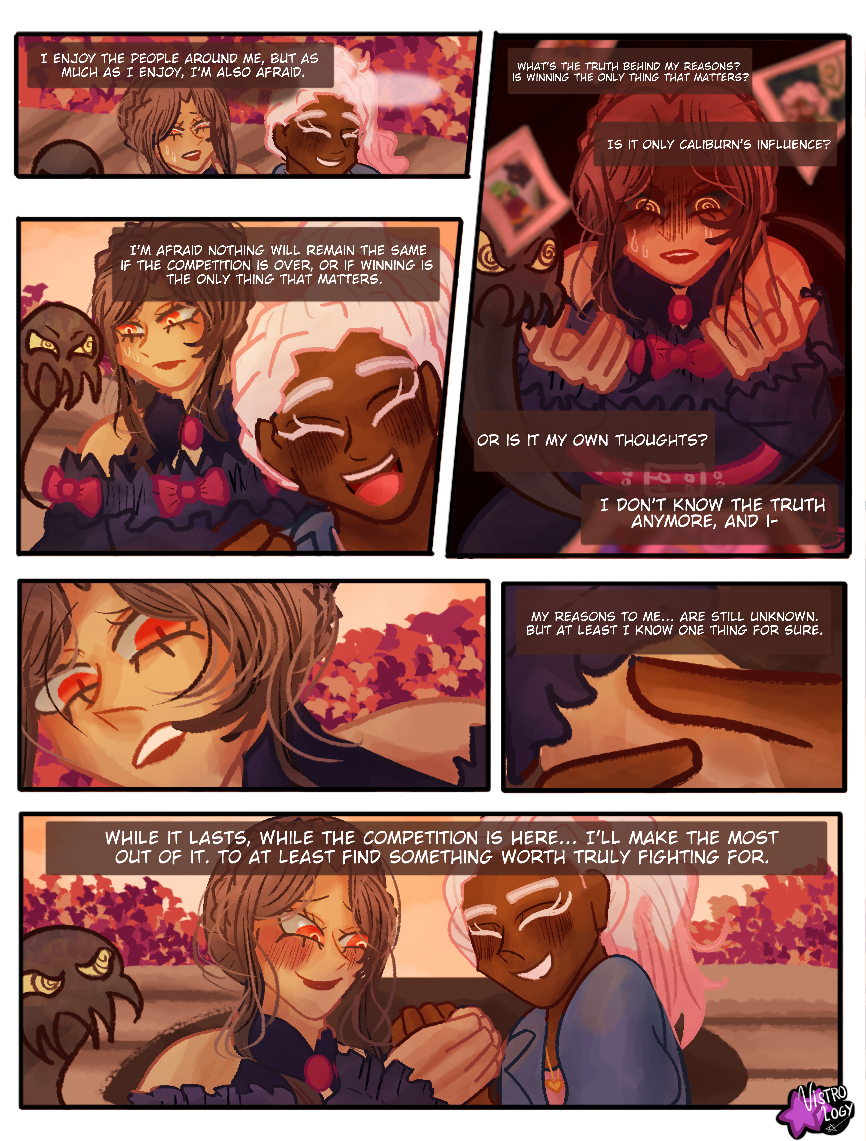 GUEST COMIC - By Vistrology!
Posted May 5, 2023 at 9:00 am
This week's guest comic is created by the AMAZING Vistrology! Check out Vistrology's own webcomic PRESS ENTER on Webtoon!: https://www.webtoons.com/en/challenge/press-enter/list?title_no=556914 and keep up with it on Twitter: https://twitter.com/EnterProtezioni
Thank you so much to Vistrology for creating this comic that perfectly captures Ren and Ida's dynamic! (along with that scheming Caliburn...) So much emotion, conflict, drama and SWEETNESS!
Stay tuned for next Friday's update with another new guest comic by another fabulous creator!
Comments