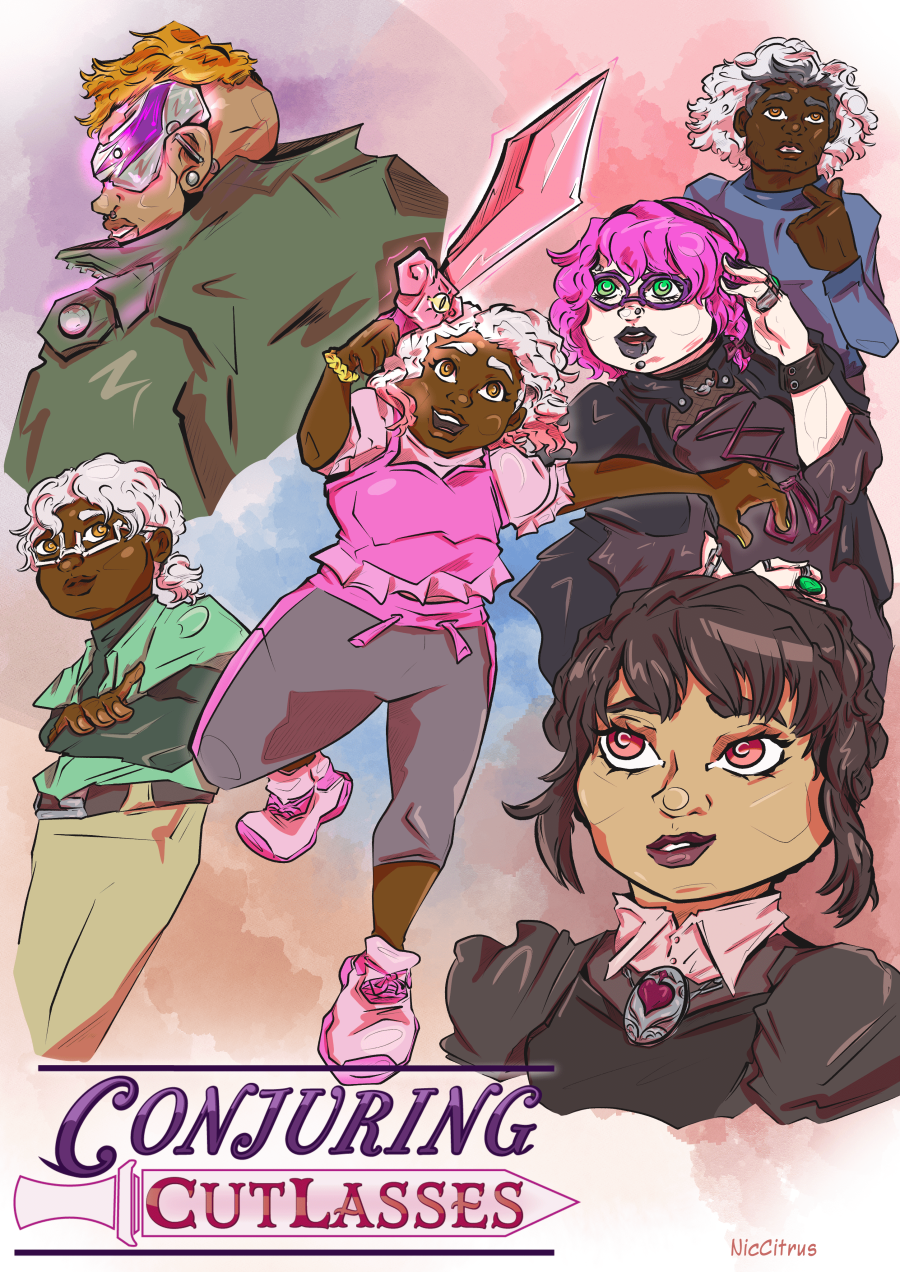 Conjuring Cutlasses GUEST COMICS!
Posted April 28, 2023 at 9:00 am
Hello everyone! While we are still in a hiatus until the debut of Chapter 8, there will be special new updates to this site coming in the next few weeks in the form of GUEST COMICS! I have teamed up with some truly incredible comic creators who have agreed to create one-page Conjuring Cutlasses comics of their very own. So, even though we are still on hold for the start of Chapter 8 you will still get the chance to see Ren and Ida's adventures— and this time in brand new styles and artistic expressions. Guest comics will run every Friday for the next three weeks (May 5, May 12, May 19)! So please check back in each Friday to see these comics and support the work of these artists! The works have seriously turned out amazingly and I CANNOT wait to share them!!! AAAAAA-
Ahem. In other news: One more thing to look forward to is a Fresh new look for Chapter One: Chosen. That's right! I'm going back and redrawing the first chapter in its entirety! I am so happy with the progress of the redraw right now and am much more confident in my art skills since I first started. The website will be updated to showcase the new versions of this chapter as soon as I have finished them all, so look out for that! No estimate on the timing so far but with this project the end goal is to create print versions of Chapter One in its new format. Yeah! Really exciting stuff coming up in the world of Conjuring Cutlasses. It keeps me endlessly inspired and entertained and I hope that this story can do the same for you too!
Comments