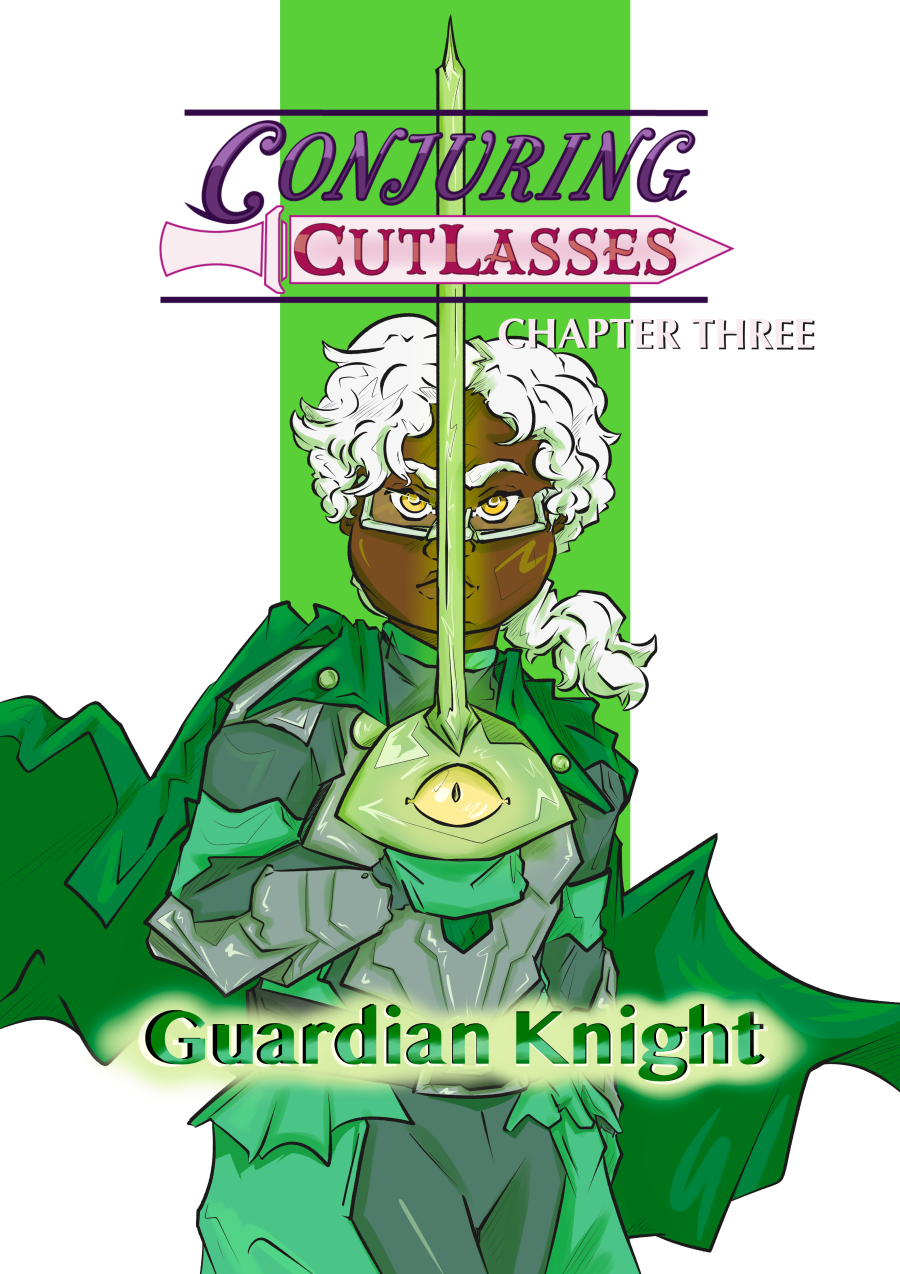 Chapter Three Updates Every Tuesday and Friday! + Cast Update!
Posted May 21, 2021 at 9:00 am
Chapter Three begins today! Here is the cover for Guardian Knight!
Also, just a reminder that the new schedule for regular Conjuring Cutlasses updates is a new page every Tuesday and Friday! See you on the 25th for the first page of Chapter Three! This one gets pretty intense... Action, mysteries and a lot of relationship drama await! 
ALSO: Don't forget to check out the new addition to the Cast Page! Ida's profile is now available for reading! Thank you all!
Comments