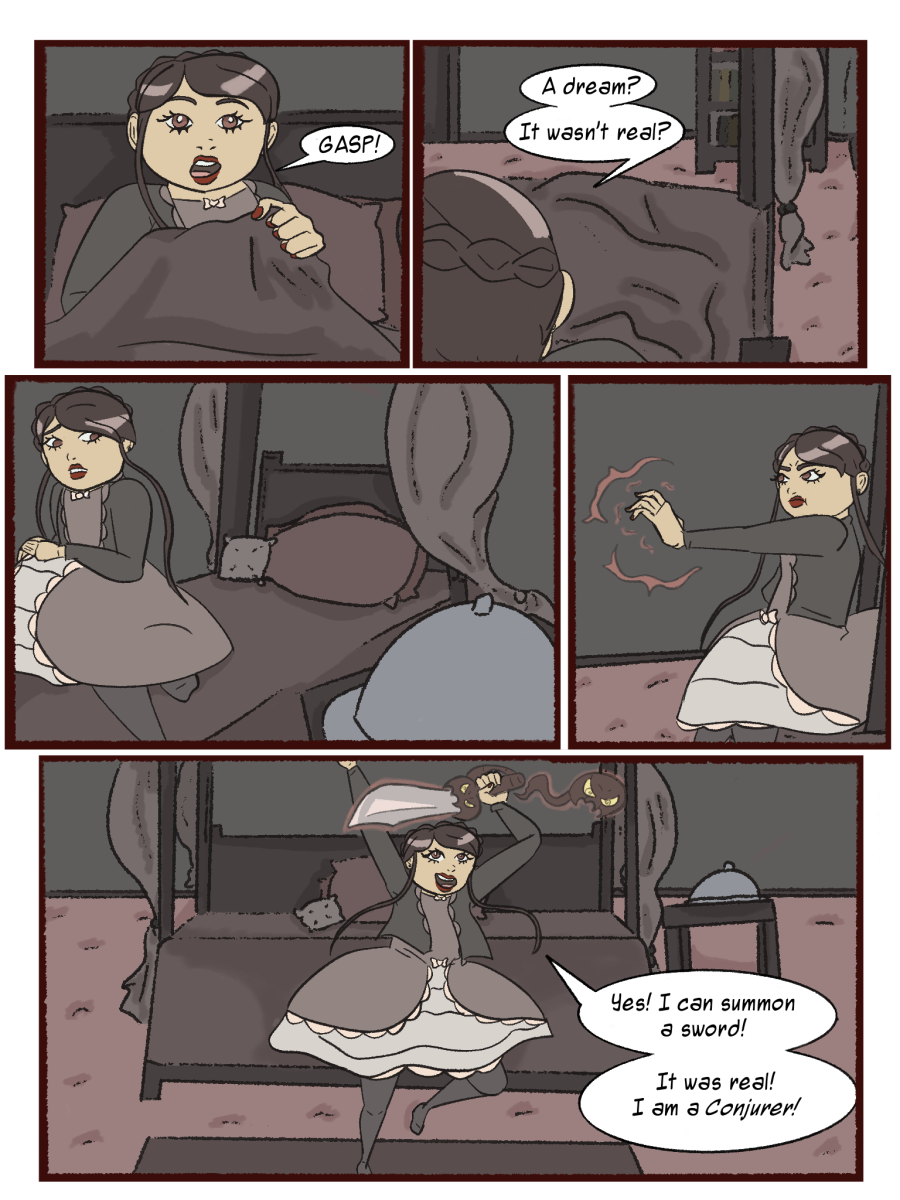 Special Update!
Posted March 14, 2021 at 9:00 am
Thank you for reading today's update! For a special update, as of today all of the pages of Chapter One from beginning up to the last update are also up on Webtoon! Conjuring Cutlasses will be mirrored there in updates about twice a month to accommodate scroll format. This website is the main home for Conjuring Cutlasses and will always have much more frequent updates ahead of the Webtoon uploads and page images are best viewed here but the Webtoon mirrored uploads will be available for those who prefer that format. 
You can view the Webtoon page for Conjuring Cutlasses here!
See you again here on Tuesday with the next update! Conjuring Cutlasses updates every Tuesday, Thursday and Sunday.
Comments