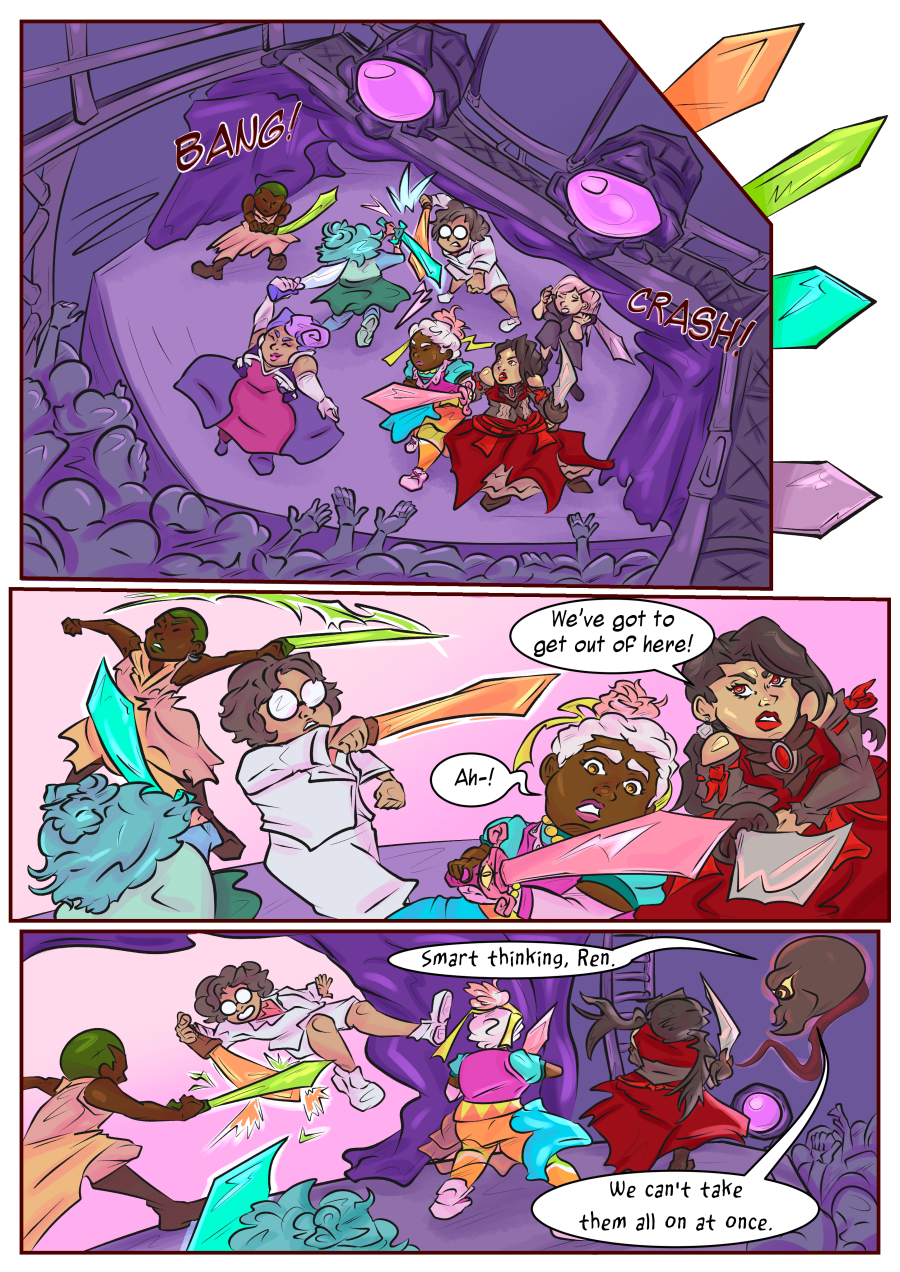 Chapter 7 Page 25
Posted December 23, 2022 at 9:00 am
This fashion show has approximately 7 more swords than you would expect from such an event.
The swords at the top of the first panel were a detail I had fun with. I think it helps emphasize what a turn this show has taken. There's lots of swords being thrown around now!
Thank you for reading!
Comments