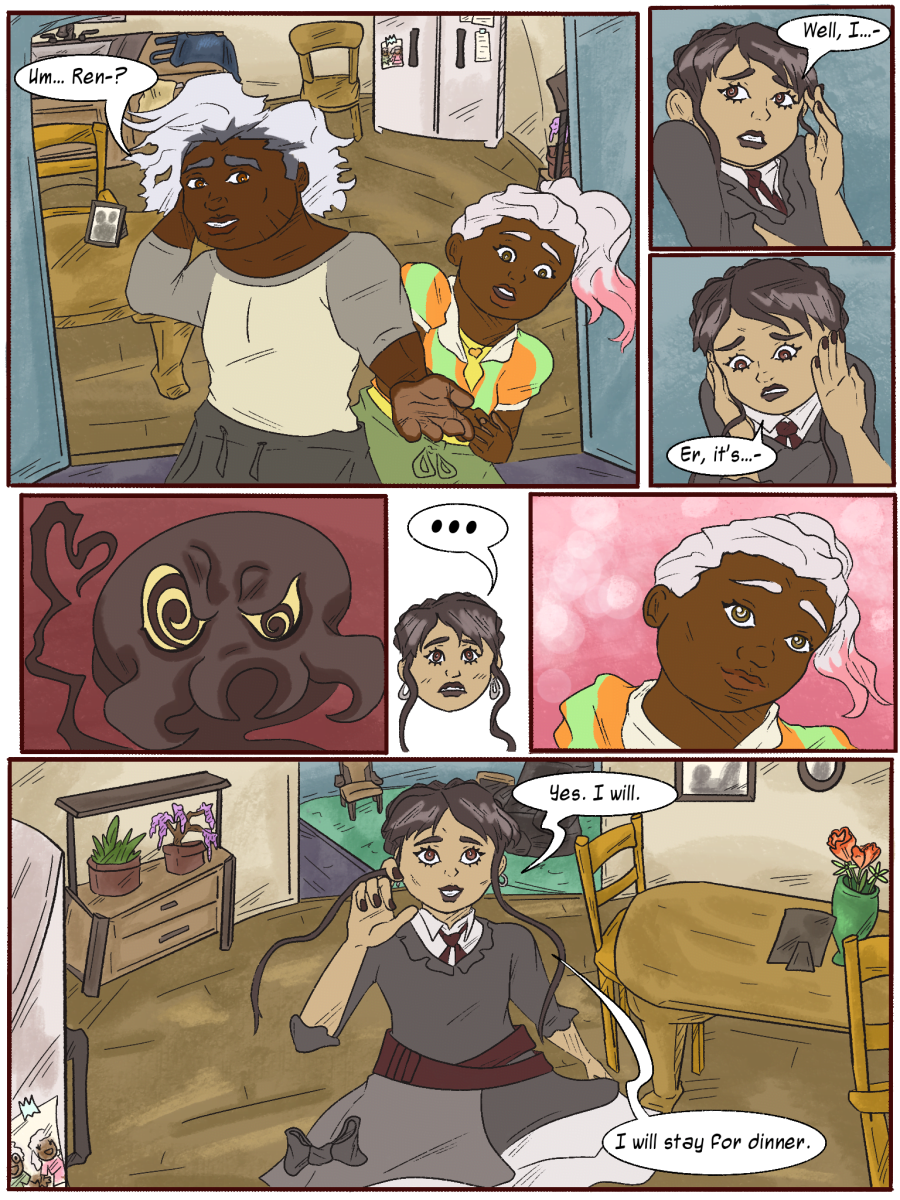 Chapter 5 Page 9 + HIATUS ANNOUNCEMENT!
Posted December 17, 2021 at 9:00 am
Thank you for reading! And now that we know Ren is staying for dinner it is time to announce that Conjuring Cutlasses will be taking a two-week HOLIDAY HIATUS and will be returning with a brand new page on Tuesday, January 4 and resuming as usual.
I truly hope that you have a wonderful holiday season during this brief break. Thank you so much for reading and please don't forget to check back in for the next update on January 4!
Comments