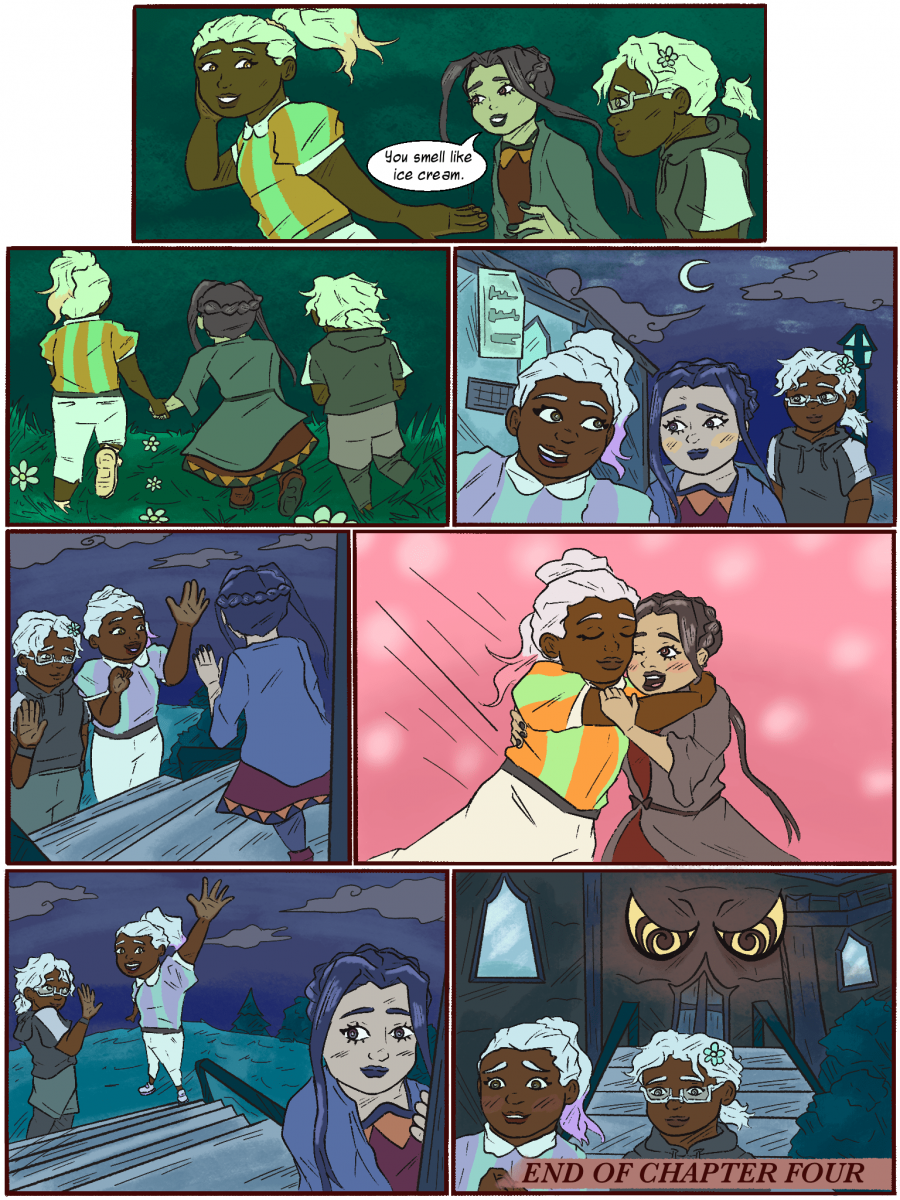 Chapter 4 Page 28
Posted November 12, 2021 at 9:00 am
Thank you for reading Chapter Four!
Chapter Five will begin on Tuesday, November 16. Wow! Five chapters in! I truly hope that you have been enjoying the story so far, it means so much to me that you take the time to read and have been sharing the comic with others. Ren and Ida's adventures are far from over - what will happen next? And why is Caliburn, um, hovering up there menacingly?
Feel free to comment below and continuing to share the comic on social media, sharing with friends is the best way for the comic to grow and I truly appreciate it. Have a great day and look forward to the start of Chapter Five!
All the best.
Comments