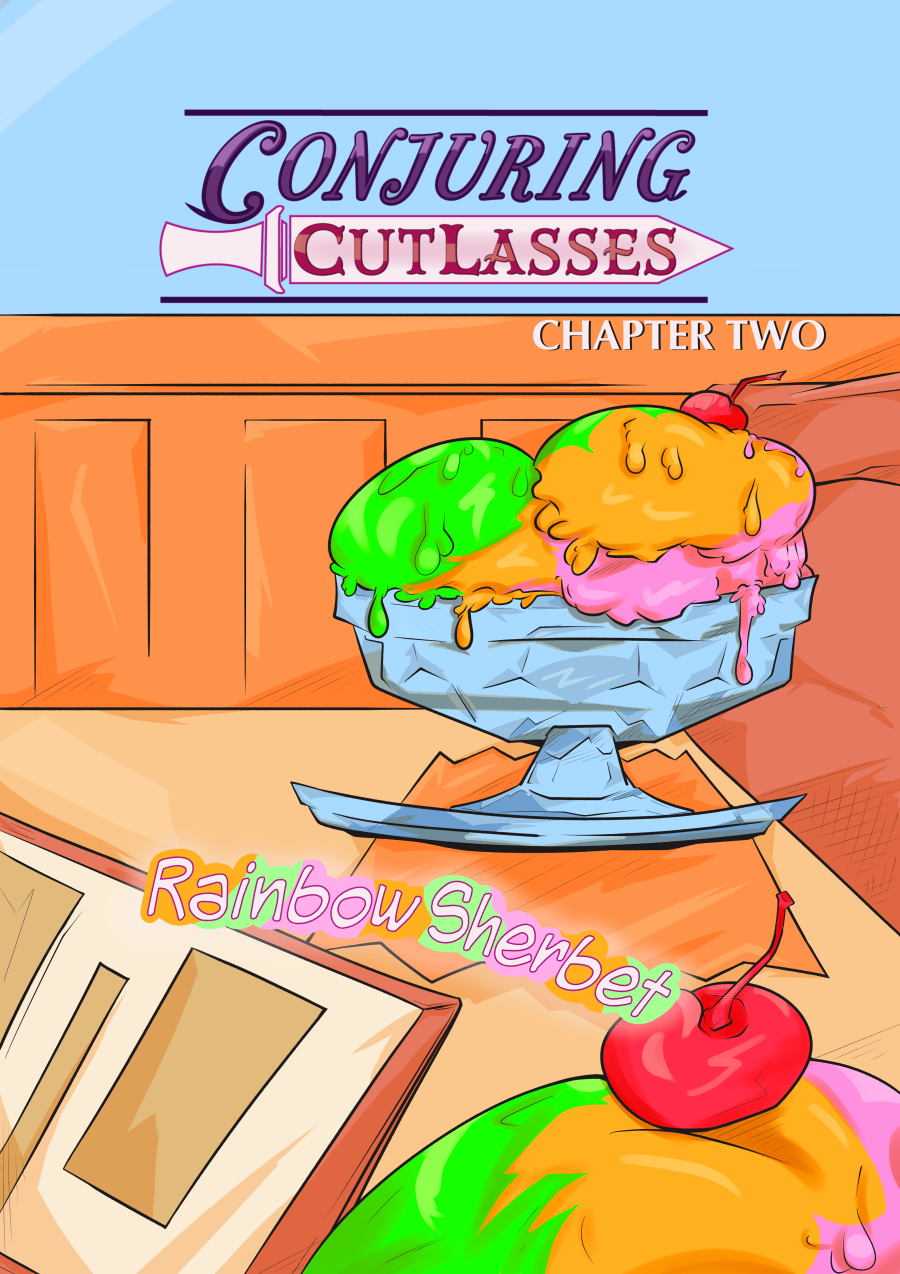 Chapter Two and CAST PAGE
Posted April 6, 2021 at 9:00 am
Thank you for reading! Stay tuned as Chapter Two begins regular updates! This one has ice cream in it! 
Conjuring Cutlasses updates every Tuesday, Thursday and Sunday!
And a bonus treat! There is now an added CAST PAGE to the website! Check it out and view the first character profile- it's a character you should be well familiar with by now...
Comments