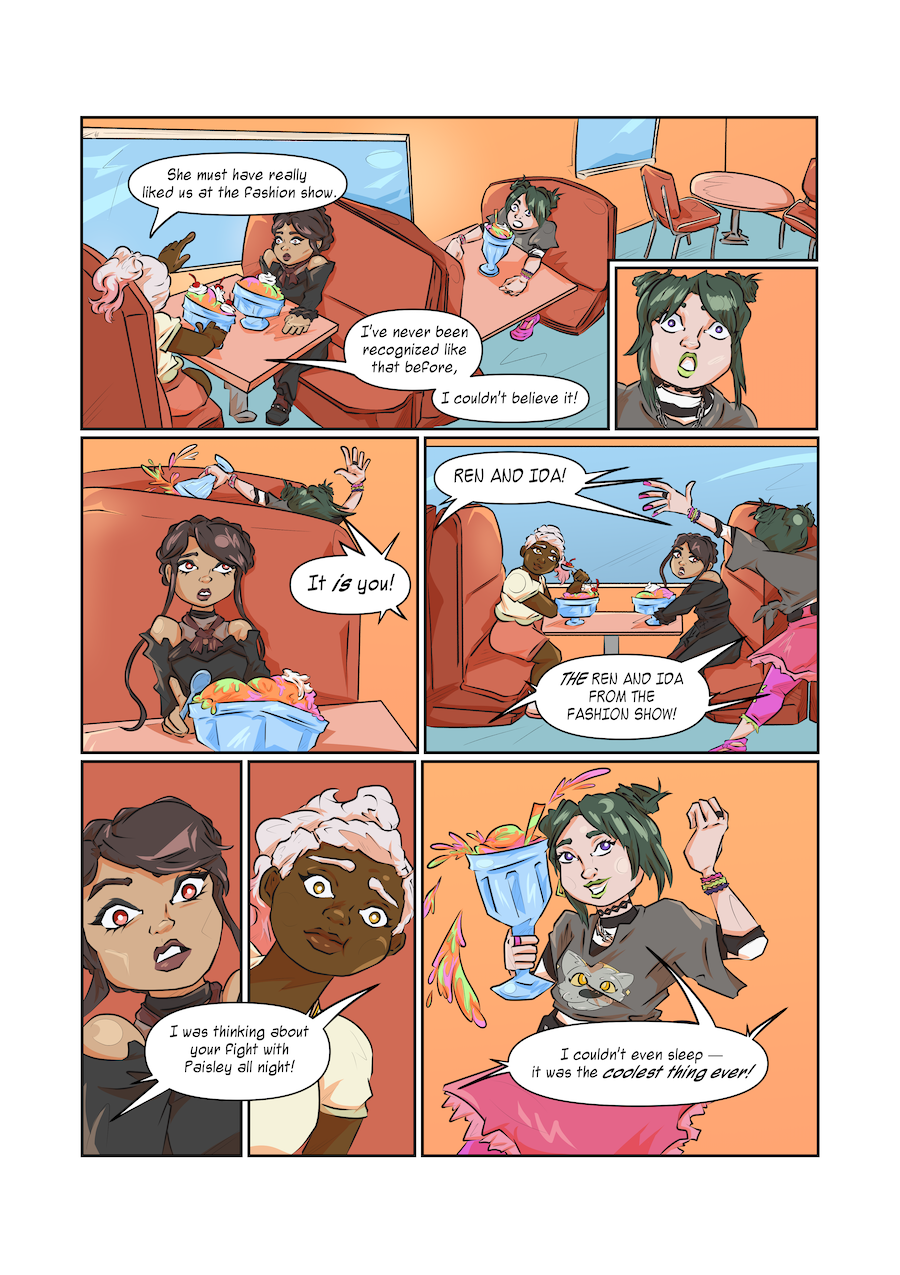 Chapter 8 Page 8
Posted December 1, 2023 at 9:00 am
Ren and Ida's biggest fan. Meet Dawn!
TRANSCRIPT:
Panel One: Wide angle of Ren and Ida sitting at their booth. From behind them, a girl in another booth stares wide-eyed.
IDA: She must have really liked us at the fashion show.
IDA: I've never been recognized like that before, I couldn't believe it!
Panel Two: The girl sitting behind them opens her mouth in surprise.
Panel Three: Angle on Ren as she turns to look. From behind her, the girl jumps up.
GIRL: It is you!
Panel Four: Ren and Ida stare at the mystery girl who jumps in front of their table, waving her arms excitedly.
GIRL: REN AND IDA! THE REN AND IDA FROM THE FASHION SHOW!
Panel Five: Close-up on Ren's shocked face.
Panel Six: Close-up on Ida's shocked face.
GIRL: I was thinking about your fight with Paisley all night!
Panel Seven: The girl beams happily and waves her arms. The milkshake in her hands spills all over the place from her movements.
GIRL: I couldn't even sleep – It was the coolest thing ever!
Comments