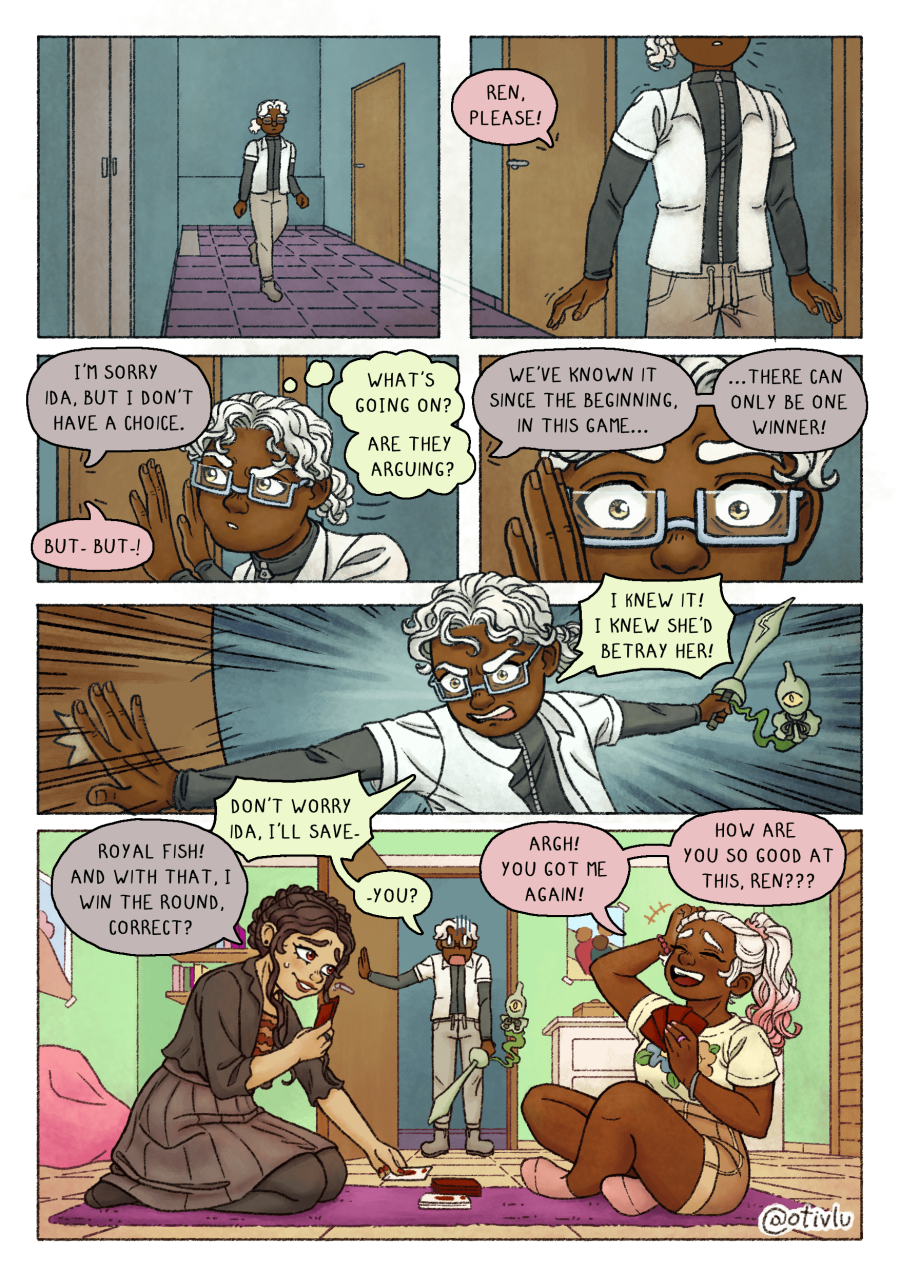 GUEST COMIC - By Otivlu!
Posted May 19, 2023 at 9:00 am
This week's guest comic is created by the WONDERFUL Otivlu! Check out Otivlu's own webcomic, Blob Kid on Webtoon: https://www.webtoons.com/en/challenge/blob-kid/list?title_no=713355 and Tapas!: https://tapas.io/series/Blob-Kid and keep up with her work on Twitter: https://twitter.com/otivlu and Instagram!: https://www.instagram.com/otivlu

Thank you so much to Otivlu for creating this comic perfectly capturing the character and energy of Conjuring Cutlasses!
Getting to see and showcase these guest comics from amazing creators and friends has brought me so much joy and inspiration and I hope you've enjoyed them too! It's been so special to see these and one last MASSIVE THANK YOU to all three creators who took the time to make the comics! Be sure to check out their own original work too- you will not regret it.
Comments